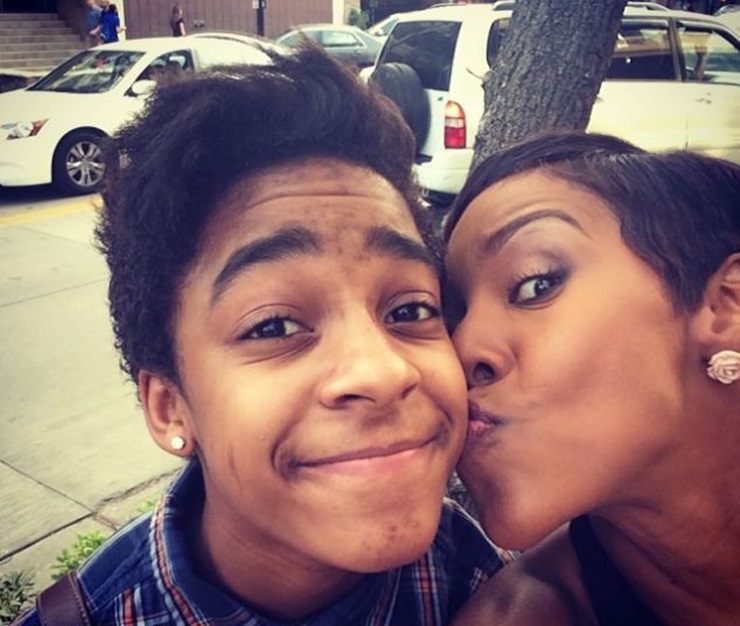 R. Kelly son Jay comes out as transgender and the media jumps on it. One of R. Kelly's children has announced that he is a transgender. The teen who was born a female with the name Jaya is now known as Jay and plans to have surgery later on in life to be the person he was meant to be.
Jay who is 14 years old has been spending a lot of time on his page on Ask.fm where he announced that he is a transgender guy.
The child of R&B singer R. Kelly and his ex-wife, VH1 Hollywood Exes reality star Andrea Kelly explained that he knew that he was a boy since the age of 6 or 7.
The Ukulele playing teen has answered over one thousand questions on his transitioning from female to male.
Here are few infos he gave about himself:
He confessed that while he is attracted to girls he has not started dating as yet because he does not feel ready.
Asked if he has announced the news to his parents, Jay said that his mother is very supportive and told him that she loves him very much.
Mrs Kelly now uses him, his and handsome when talking about him.
He is not in contact with his father and has no idea if the singer/songwriter is aware that he's newly out as transgender.
Jay finds his dad's music cool and can not say if his pop is embarrassed by him.
Thus far the only changes he has made to really appear more masculine are cutting his hair and wearing more hoodies.
But that will change when he turns 18 – which is when he plans the "changes gender from through surgery and hormones."
Few things that bug him – his monthly cycle and being mistaken for a girl.
The teenager also admitted that he is a Christian and hopes to work to pay for his operations.