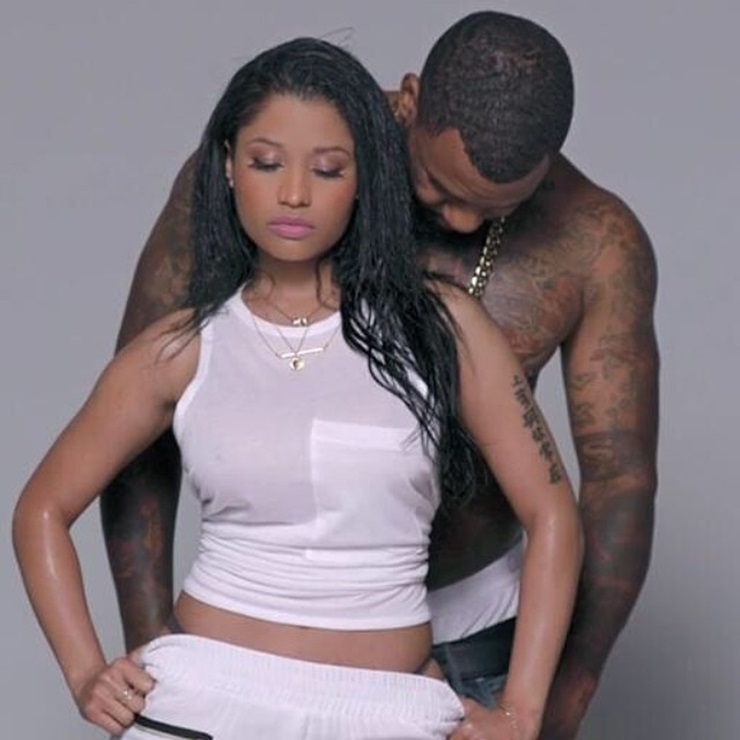 Nick Minaj "Pills N Potions" video is finally here! The music video for Nick Minaj's "Pills N Potions" has premiered and it contains bunnies, boobs and bizarre tears.
After a slight delay, Young Money rapper Nicki Minaj has debuted the official music video for "Pills N Potions".
The clip was supposed to premiere during Minaj's appearance on Kelly & Michael on Monday morning but due the clip's content it was instead uveiled on Vevo on Tuesday morning.
The Diane Martel-directed music video is very simple and contains visual effects from Geoffrey Lillemon such as a PEZ dispenser, dancing bunnies, a very vulnerable Minaj with rabbit ears crying metal tears over her love interest played by The Game.
When she is not weeping over her lost love, the "Chi-Raq" artist showed him what he is missing by appearing topples laying on the ground.
The Other Woman actress even got Kill Bill on us by holding The Game's detached head under her arm, how creepy.
The simplistic imagery certainly fits the overall mood of the sad and emotional song, but expect few to disagree and to call it boring or to complain about the ad placement for her perfume and head phones.
Talking to Kelly Ripa and Taye Diggs about the popish sounding tune, the entertainer explained:
"I put the song out maybe a week or two ago and it's been my most critically acclaimed single ever. Sometimes I'll get a beat or a hook and I'll write just what it tells me, what it feels like. And what that felt like to me was 'forgiveness.' And just understanding that everybody gets mad, but when you love somebody, I feel like you'll always love them. I don't feel like there's ever been a person that I loved that I no longer love. I just may not be able to live with you or have you in my life. And that's what really what the song is about."
Minaj will drop her new album The Pink Print sometime this year.