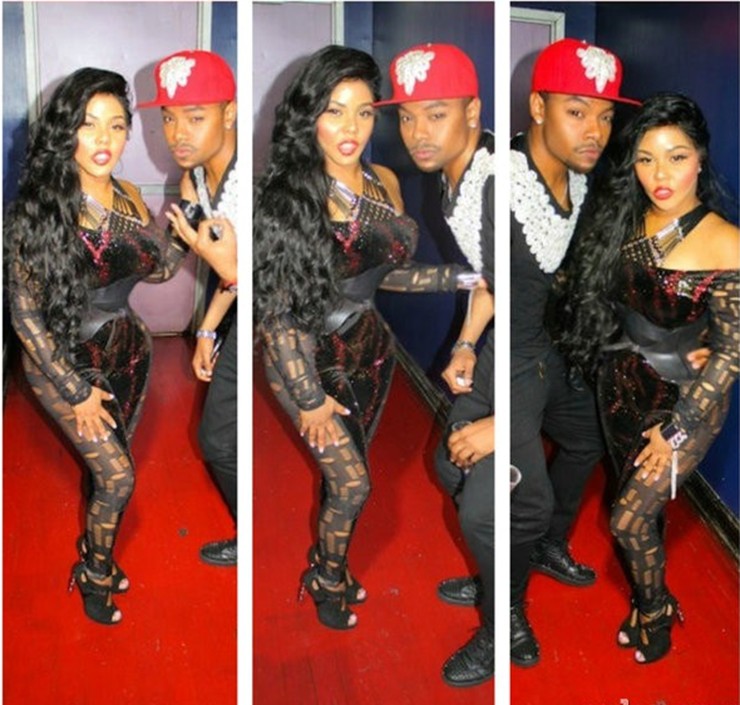 Lil' Kim new baby girl Royal Reign made her debut today. Queen Bee now has a princess. Lil' Kim has a new baby girl with boyfriend Mr. Papers and the pair has chosen the name Royal Reign for their bundle of joy.
On Monday Lil' Kim gave birth to a baby girl named Royal Reign at the Hackensack University Medical Center in New Jersey.
Royal Reign arrived at 9:58 a.m. and weighing in at 6 pounds, 5 ounces.
While the rapper has yet to announce the birth, a source close to her spoke to several media outlets saying that both mother and daughter are doing fine.
Another thing that Miss Kimberly Denise Jones is not talking about is who is the father of the infant.
The New York based artist said that she was expecting her first child in January and revealed the gender of the baby during the Easter holiday but never gave any clues who the proud papa was.
But all indicates that a man who goes by the stage name Mr. Paper is the father.
In April the 39-year-old rapper attended an extravagant baby shower put together by David Tutera where she arrived holding Paper's hand.
During the royal themed-soiree which was filmed for WEtv the rapper was seen rubbing Kim's belly and offering her flowers.
Ahead of the baby shower the "Lady Marmalade" artist tweeted that her baby daddy had given her a new car.
The veteran rapper who left her print in the rap world with albums like "La Bella Mafia" and "The Naked Truth" later added:
'I couldn't have wished for a more special day.I'm just so excited to be having a little princess. She's just going to be so girlie and fabulous – just like her mommy.'
While Royal is Lil Kim's first child, Mr. Paper is already dad to a 5-year-old boy whose nickname is Lil' Prince.
Paper and the Grammy-winning rapper have been dating since May of 2012, the pair broke up briefly late 2012/early 2013 and rekindled the fling that same year.