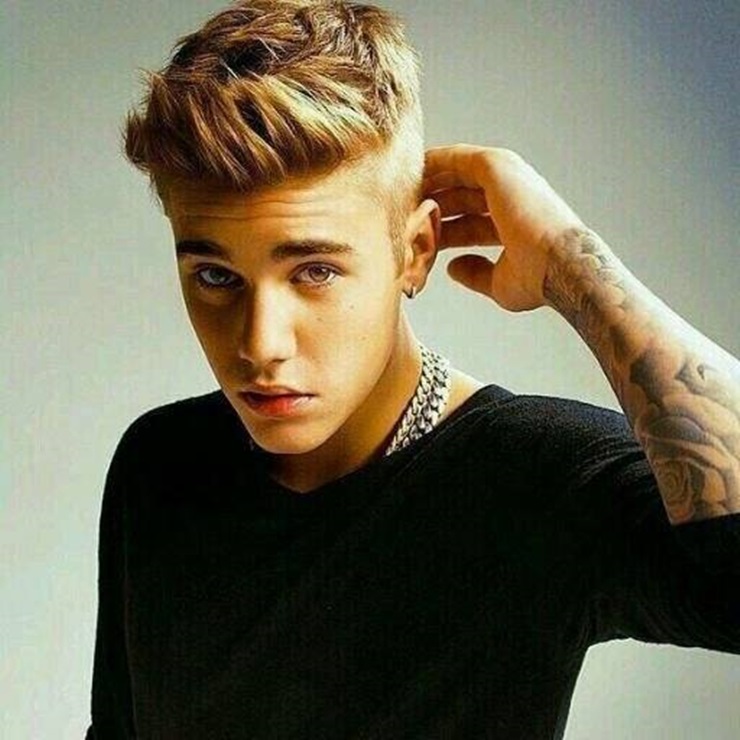 The Usher Justin Bieber relationship is still strong! First in Nylon magazine and now via his Instagram account, Usher is publicly defending Justin Bieber after two videos surfaced of the Canadian star making racist jokes about black people while using the word ni**er.The Voice's judge is now facing a backlash over his decision to support Bieber.
Last week two videos which were filmed five years ago were unearthed on TMZ showing a 15-year-old Justin Bieber making disturbing jokes about African-Americans.
In both clips he repeatedly used the n-word and laughed about joining the Klu Klux Klan.
The now-20-year star issued an apology and explained that he is a changed man.
Rapper 50 Cent, Chris Brown, Lil' Wayne and Usher have taken to social media to show support for the controversial entertainer.
On Saturday, Usher who is considered as the "Baby" artist's mentor posted a picture of the two and explained that his protégé is not racist.
Mr Raymond wrote:
"At my core, I am a person that supports growth and understands without judgement, that growth often comes as a result of pain and continues effort. As I have watched Justin Bieber navigate difficult waters as a young man, I can tell you that he hasn't always chosen the path of his greatest potential, but he is unequivocally not a racist. What he was 5 years ago was a naive child who did not understand the negative power and degradation that comes from playing with racial slurs. What he is now is a young man faced with an opportunity to become his best self, an example to the millions of kids that follow him to not make the same mistakes."
The R&B superstar who is featured in Nylon Guys magazine's June/July 2014 issue also spoke to the publication about the advice he gave the young crooner on how to be a better human being. The 35-year-old actor said:
"I gave every bit of advice and always told him it was up to him if he really wanted this. Now that he has it, as an adult, it's his to manage. Do I turn my head in shame based off of what I see, what I know? Nah, I don't because it's all part of life's process. Am I in it with him? Yeah. It's unfortunate. I hate some of the things I hear. Is it all true? I don't know. But I will tell you this: Success comes with a price. Every person that has grown up, grows through something. It ain't just perfect from the beginning."
Usher's defense caused an uproar, with many of his fans pointing to the fact that Bieber is the same person that he was 5 years ago.
Others blasted the "Good Kisser" singer for backing a white person who is making him wealthy despite the fact that he is frequently caught making incentive remarks about blacks.