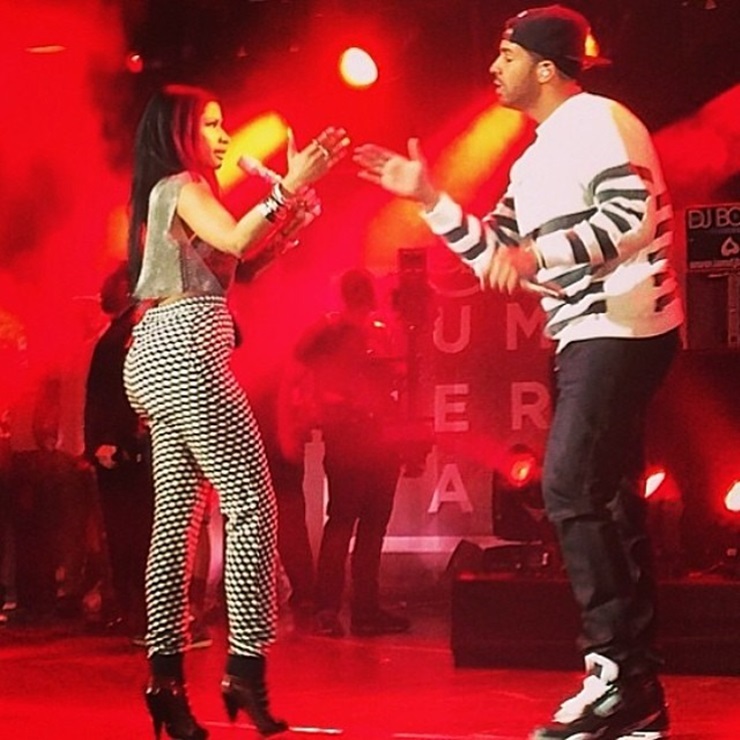 Drake has debuted a new track entitled "0 to 100 / The Catch Up" which was produced by Boi-1da, Noah "40″ Shebib and Nineteen85.
The Canadian rapper dropped some fiery rhymes about being the top player in the game, deciding to get serious with his musical career in 1998 after working with Shebib.
Rihanna's former boyfriend also announced that he is set to drop a new album in the Spring of 2015. He rapped on the simple beat:
"Listen up boy you're better off eavesdroppin'/ We already got spring 2015 poppin'/ PND droppin', OB droppin', Majid Jordan droppin', not to mention me droppin."
You can listen to Drake's "0 to 100 / The Catch Up" after the jump.
Moments after the song dropped Nicki Minaj along with the Young Money crew composed of Drake and Lil Wayne took the stage at the Hot 97 presents its 21st annual Summer Jam at New Jersey's MetLife Stadium where this happened: