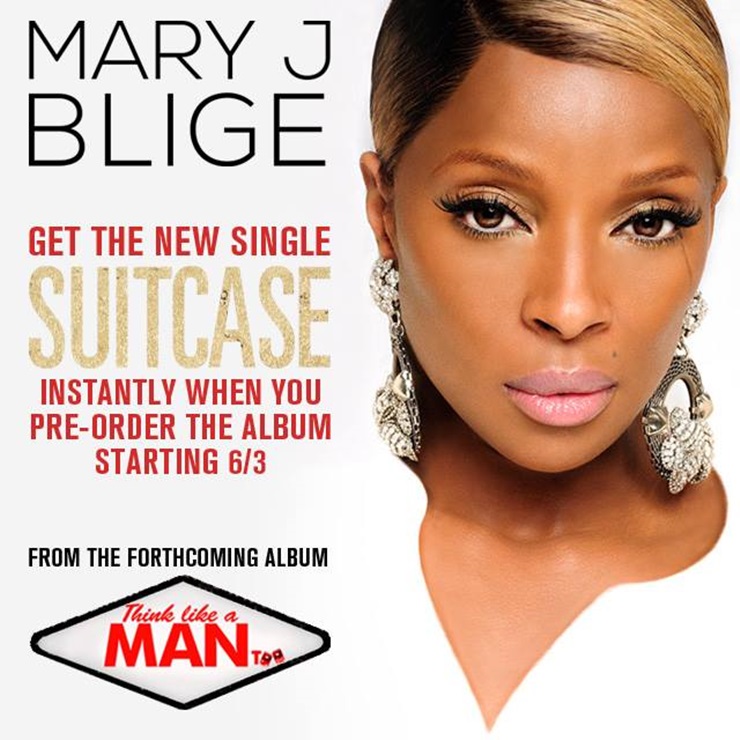 Mary J. Blige is coming back to mainstream music in a major way with a new song titled "Suitcase," that will serve as the lead single for the Think Like a Man Too soundtrack that will be released on June 17.
Blige who found great success with her holiday album A Mary Christmas was so inspired by the movie that she recorded 14 new songs for the OST.
The R&B veteran worked with Pharrell Williams and The-Dream among others on the project that seems very ambitious.
"Suitcase" that was very well received by MJB fans will be out commercially on June 3. Mark Feist co-wrote and produced the track that tells the story of a woman who has had enough of her lover and is ready to move on to better things.
Think Like a Man Too Tracklisting
1. "A Night to Remember"
2. "Vegas Nights" (featuring The-Dream)
3. "Moment of Love"
4. "See That Boy Again" (featuring Pharrell Williams)
5. "Wonderful"
6. "Kiss and Make Up"
7. "Cargo"
8. "Suitcase"
9. "I Want You"
10. "Self Love"
11. "Power"
12. "All Fun and Games"
13. "Better"
14. "Propose"