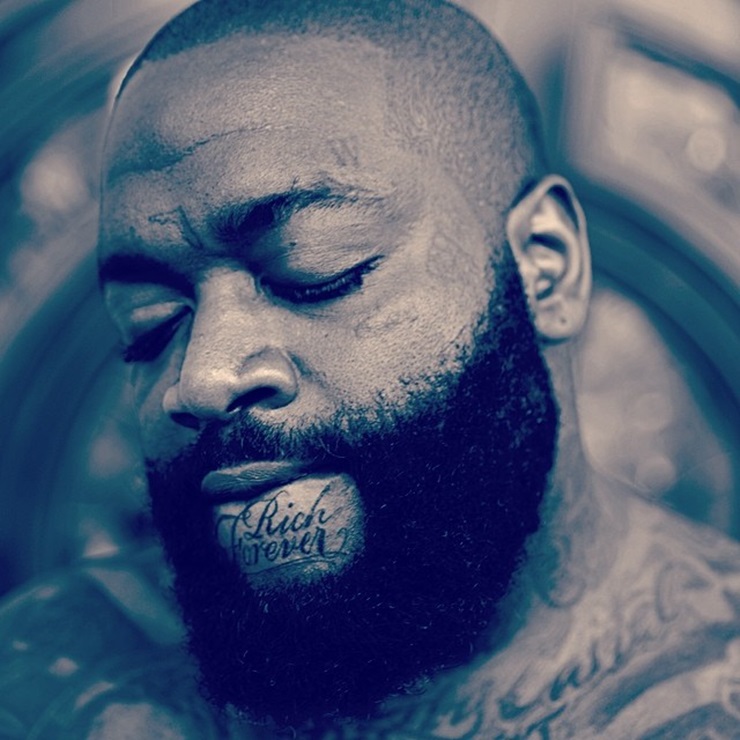 Rick Ross took to Instagram on Tuesday to unveil his new 'Rich Forever' tattoo which is located on his chin.
The 36-year-old music mogul shaved a patch in his trademark beard for the new ink to be visible.
Ross who is rumored to be worth $36 Million captioned the picture:
'New tatt #Richforever under my lip by @nikkohurtado.'
"Rich Forever" is both the title of a track featured on his 2012 album God Forgives, I Don't and the name he uses on Instagram.
The founder of the Maybach Music Group can boast about his wealth all he wants because he recently purchased a lavish mansion for $5.8 million.
The foreclosed Georgia colonial estate belonged to former boxing champ Evander Holyfield.