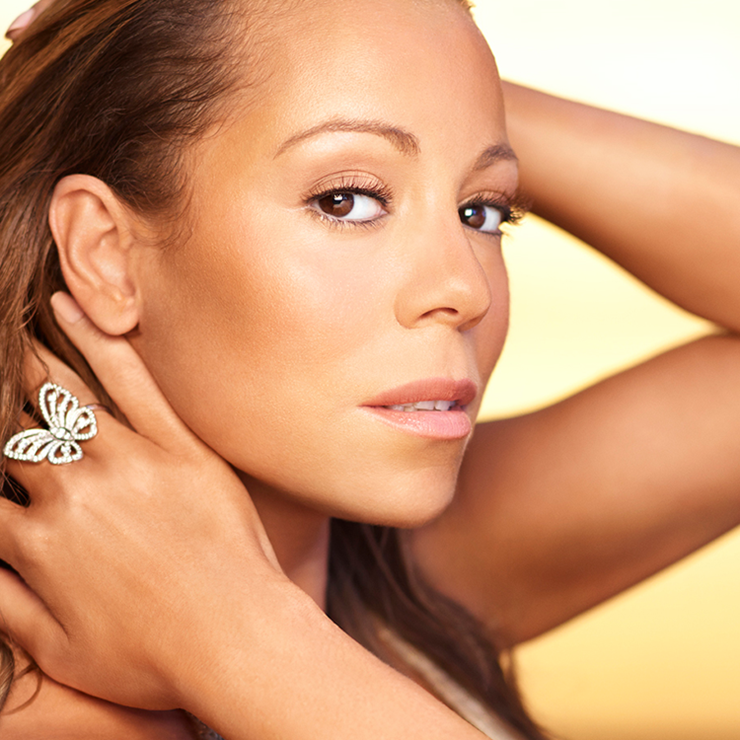 First week sales projections for Mariah Carey's new album are here!
Despite the hard work and world wide promotional tour, Carey's new album Me. I Am Mariah…The Elusive Chanteuse is predicted to sell only between 65,000 and 70,000 units during its first week of release according to Hits Daily Double.
US chart preview -debuts: @MariahCarey 65-70k | @AustinMahone 50-55k | @CherLloyd 17-20k.

— Chart News (@chartnews) May 27, 2014
The Memorial Day weekend is partially responsible for these low numbers, hopefully her Lambs will mobilize and give her a huge boost (one of her supporters has already started promising sexual favors to anyone who buys the LP).
Carey fans will probably run to go blame her manager Jermaine Dupri for her dismal showing but truth be told the project never seemed really enticing despite all the media love it received.
Carey is a legend, her voice has never been better but she needs to reinvent herself musically.
Can she do it? Will she even want to do it?