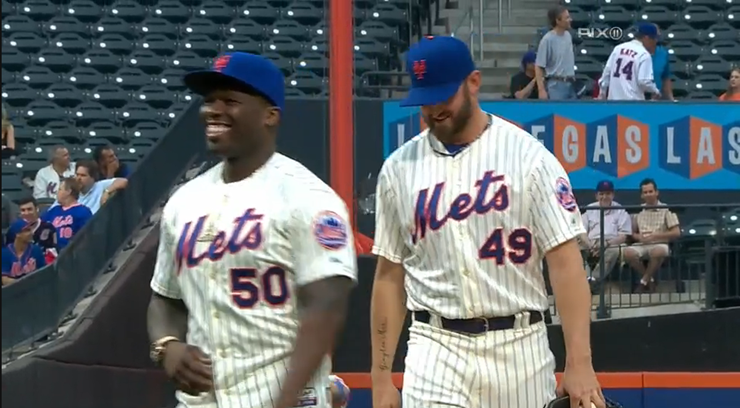 50 Cent might be a decent actor and talented rapper but baseball is definitely not his forte.
The "In da Club" singer whose real name is Curtis Jackson was asked to throw the first pitch during the New York Mets vs. Pittsburgh Pirates game on Tuesday and things did not go very well.
The ball went left side of Mets catcher Anthony Recker.
After the epic fail, social media lit up to mock the "P.I.M.P." artist who was also laughing at his failed ceremonial pitch.
His numerous fans can find solace in the fact that this embarrassing moment could be a nice boon for 50 Cent's upcoming Animal Ambition album that is set to be released on June 3.