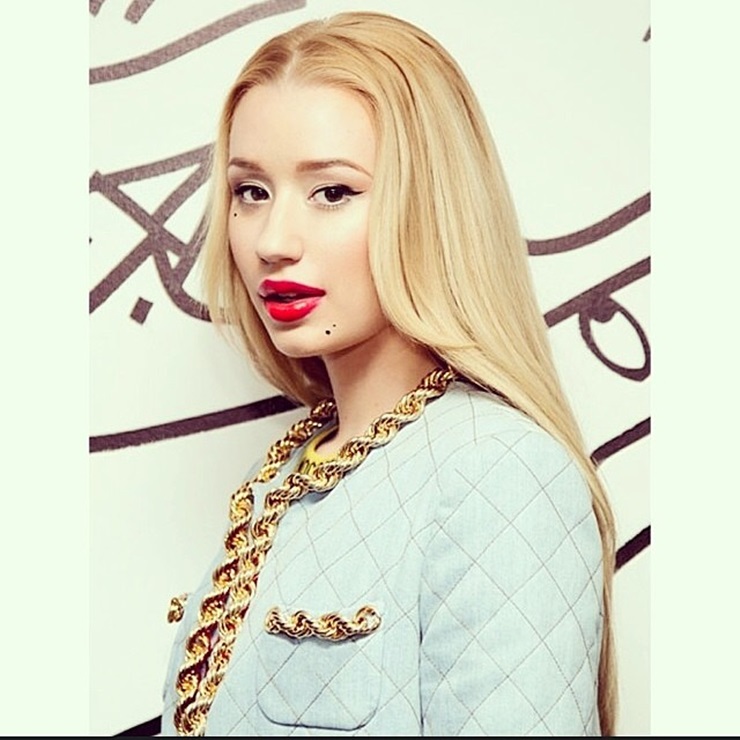 Has Nicki Minaj ever heard the saying that your enemy's friend is also your enemy?
This week, the Young Money rapper conducted several radio interviews where she went on and on about Iggy Azalea who has accomplished an amazing feat by having her debut album The New Classic on top of the Billboard charts.
Minaj complimented the Australian artist and reminded her numerous times that she is the one who paved the way for her to be able to be a mainstream star.
The "Pills N Potions" rapper said:
"I think that congratulations is in order. Her single is doing really, really well and I think that's a good thing.One thing I'm not is a hater. If somebody is doing something and they did it well, and their song is charting well, then congratulations.I just want female rappers to understand that I've kicked in a lot of doors for them and I just would appreciate if they would acknowledge that."
The "Fancy" rapper never commented on Minaj's remarks, but instead took to Twitter to have a brief conversation with Lil' Kim.