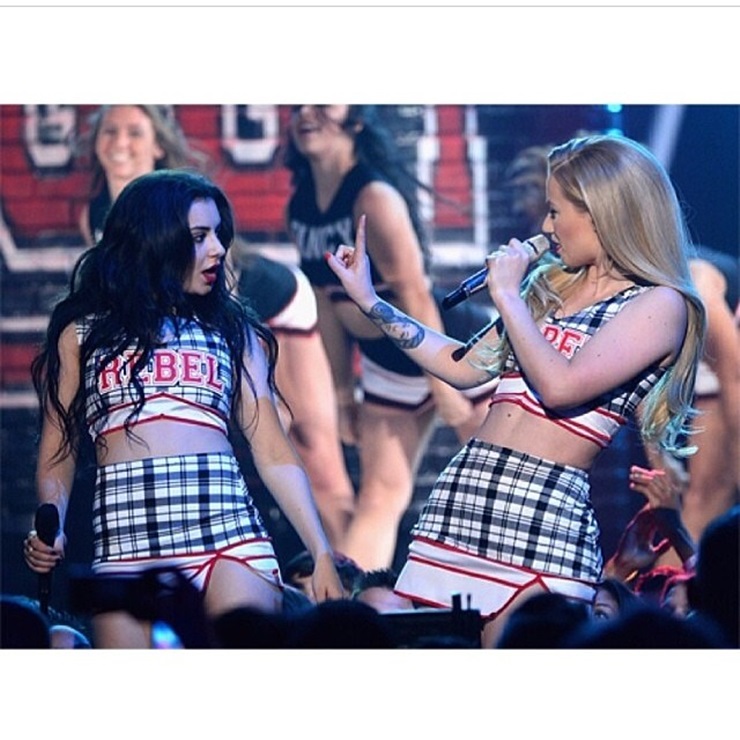 Iggy Azalea gave an awkward performance of her hit song "Fancy" on the season finale of Dancing With The Stars.
The Australian rapper opened her performance looking confused and worried.
It rapidly became clear that the beat was going faster than the lyrics, which prompted her to remove her earpiece and tell the audience:
"I'm so sorry but there's something wrong with my ears."
As Charli XCX sang the hook of the track, Iggy was able to recover and deliver a solid performance.
After the performance, the 23-year-old apologized for messing up:
"I am so sorry guys! My in ears messed up and I couldn't hear the track. The dramas of live TV. Sh-t happens. Still really enjoyed it."