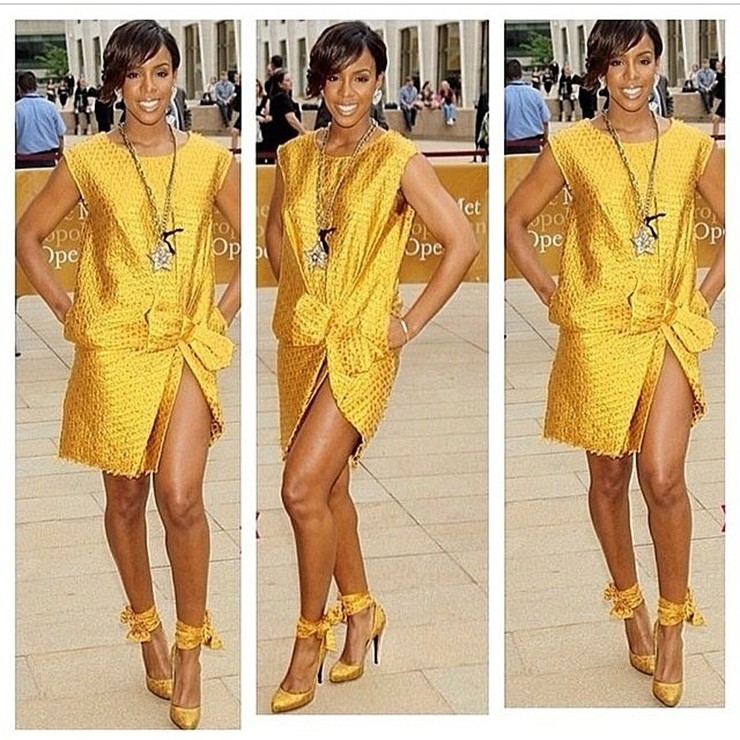 Last Friday Kelly Rowland and Tim Witherspoon were married in Costa Rica in a simple yet beautiful ceremony.
Rowland and Witherspoon exchanged vows in front 30 people including Beyoncé, Solange, Tina Knowles and former Destiny's Child member Michelle Williams.
The Dailymail obtained several pictures from the ceremony where the "Motivation" singer looked stunning in a white gown gazing at her new husband who was also sporting white.
Mrs Tim Witherspoon's face appear fuller in the photos – which has the internet wondering is she pregnant?
To fuel the baby rumors, Kelly Rowland made an appearance at the American Ballet Theater Spring Gala in New York City on Monday in a beautiful golden dress with a giant bow which covered her belly.
Back in March, the diva did an interview with the Huffington Post where she revealed that she was eager to get married and start planning on a family.
If Kelly Rowland is indeed pregnant, Blue Ivy Carter must be happy to have a little friend around.