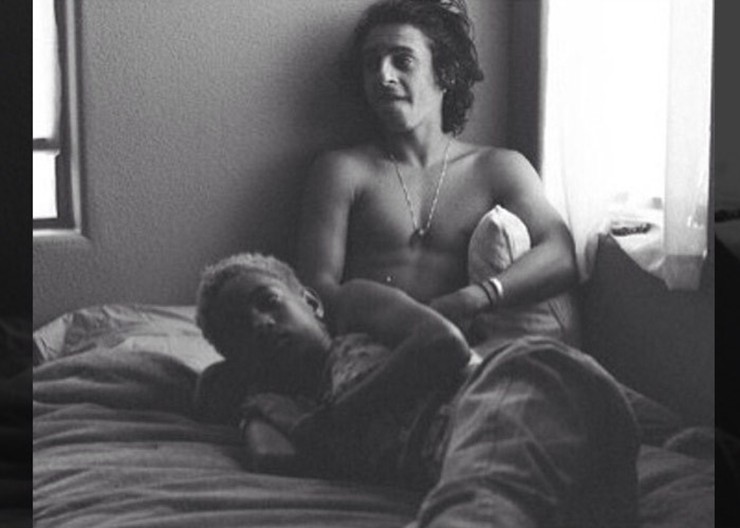 The internet is buzzing after a picture of Willow Smith surfaced where she can be seen lying in bed with actor Moises Arias.
The black and white photo shows the 13-year-old daughter of power couple Will Smith and Jada Smith fully clothed lying next to Moises Arias 20-year-old who is shirtless.
The photograph was taken by one of Willow's friends, who shared a boatload of pics of the young singer hanging with Moises Arias and Keeping Up With The Kardashians stars Kendall and Kylie Jenner.
Moises Arias who starred in "Hannah Montana" has deleted the picture after being slammed by hundreds of people who claimed that he was a pervert, a pedophile and stupid for sharing that inappropriate pic.