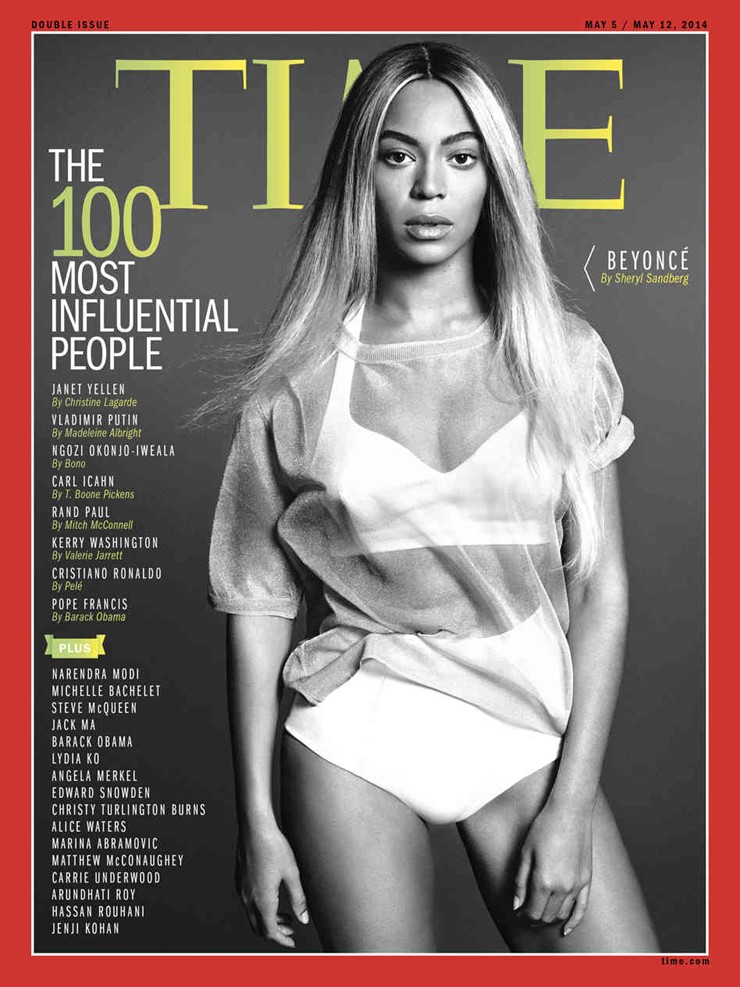 Bill O'Reilly does not like Beyoncé and whenever he gets an opportunity he let's her have it.
Few weeks ago, O'Reilly was slamming the diva for promoting sex out of wedlock with her "Partition" music video, now he is angry by the fact that she was chosen to be on the cover of Time magazine's list of the 100 Most Influential People in the World.
The host of The O'Reilly Factor on the Fox News Channel recently sat down with ET's Rob Marciano where he was asked if he believes that the 32-year-old entertainer has the ability to empower other women.
The conservative political commentator dissed the "Yonce" artist by saying that while she is a great singer she is not a good role model for young girls :
"Beyoncé empowers no one but herself.She is a brilliant artist — a gift from God. I heard her sing The Star Spangled Banner at the Super Bowl and it was smashing."
O'Reilly added:
"She must know that what she does, young girls pay attention to. Therefore, if she puts out product that is licentious, permissive, that's gonna bleed down into the children. I say to her, we expect more. You can put out good product, uplifting product, and be as successful."I really don't think Beyoncé has to put out this kind of stuff, I don't think it empowers anyone, I think it's a rationalization, but that's just my point of view."
The author of The Last Days of Jesus: His Life and Times had some even harsher words for the Obsessed actress when he was asked to share his thoughts on the Time cover.
The 64-year-old television personality revealed that Beyoncé should do more charitable works in order to be deserving of such a cover.
"I have no beef with Beyoncé being on a list or making money or being whatever she wants to be. America's a great country that gives people, talented people like Beyonce, the opportunity to be successful.But I wish she would listen to me. President Obama initiated "My Brother's Keeper," it's a fantastic program and I hope Beyoncé will look at it and help it… When I see someone talented who I think could help the kids and isn't, then I have to step in."
While O'Reilly may not be aware of it, Beyoncé is considered as on the most charitable celebrities in the world, she launched the Survivor Foundation in 2005 to help those hit by Hurricane Katrina, she teamed up with Salma Hayek and Frida Giannini in 2013 for Gucci's Chime for Change campaign which aims at empowering women in third world countries and supported the Goodwill charity during her Mrs Carter and On The Run tours with husband Jay Z.