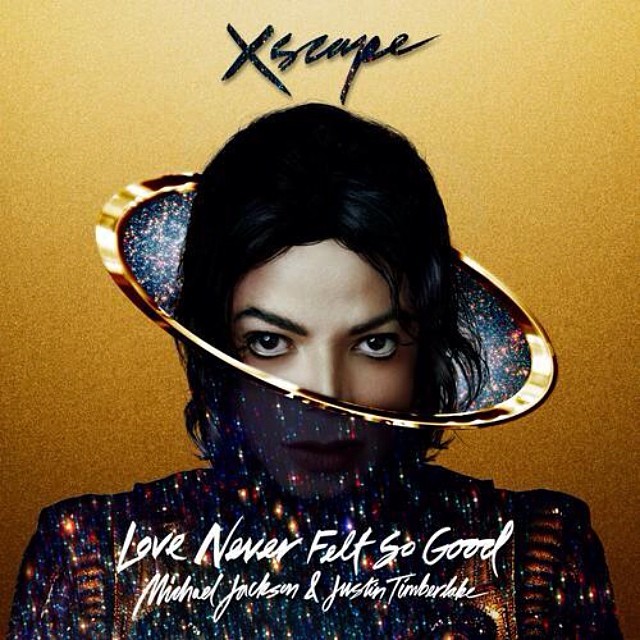 The wait is over, Michael Jackson's new song entitled "Love Never Felt So Good" debuted few minutes ago at the 2014 iHeartRadio Music Awards being held in Los Angeles.
The tune is the lead single taken from MJ's forthcoming album Xscape, due out in stores on May 13.
As the song played on the background, a group of male dancers delivered some of the late pop star's iconic moves.
The performance included a surprise appearance by Usher who showed off his version of the moon walk on a table surrounded by audience members.
"Love Never Felt So Good" was written by Michael Jackson during a studio session with songwriters Paul Anka and Kathy Wakefield in 1983.
A smooth almost disco version of the track was released by Johnny Mathis in 1984.
The song will be available on iTunes and other major digital music retailers at midnight.
An alternate version of "Love Never Felt So Good" featuring Justin Timberlake will appear on the posthumous LP which was produced by Timbaland, Stargate, Jerome "Jroc" Harmon, John McClain, and Rodney Jerkins.
Here is the tracklisting for Xscape:
1. "Love Never Felt So Good" feat. Justin Timberlake
2. "Chicago"
3. "Loving You"
4. "A Place With No Name"
5. "Slave to the Rhythm"
6. "Do You Know Where Your Children Are"
7. "Blue Gangsta"
8. "Xscape"