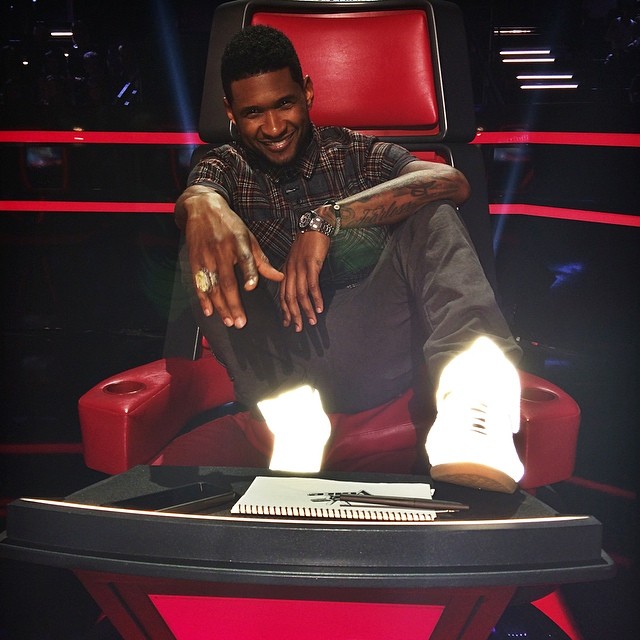 Usher is coming back, and music fans could not be more excited. The R&B superstar has put out a teaser for his new single called "Good Kisser."
"Good Kisser" is the first excerpt taken from the "OMG" singer's upcoming eight studio album that is expected to be out later this year.
On Tuesday night, "The Voice" coach shared a 40-second clip online showing what looks like images from the track's video.
No additional information were given concerning the release of the full version of "Good Kisser," that sounds like it was produced by Pharrell Williams.
All that we know so far is that Usher will be giving a mini concert on NBC's "Today" summer series on September 5.
It's safe to say that the followup to 2012's Looking 4 Myself will be out around the beginning of the fall season.
The "Scream" crooner also worked with Jermaine Dupri and Diplo on the new album.