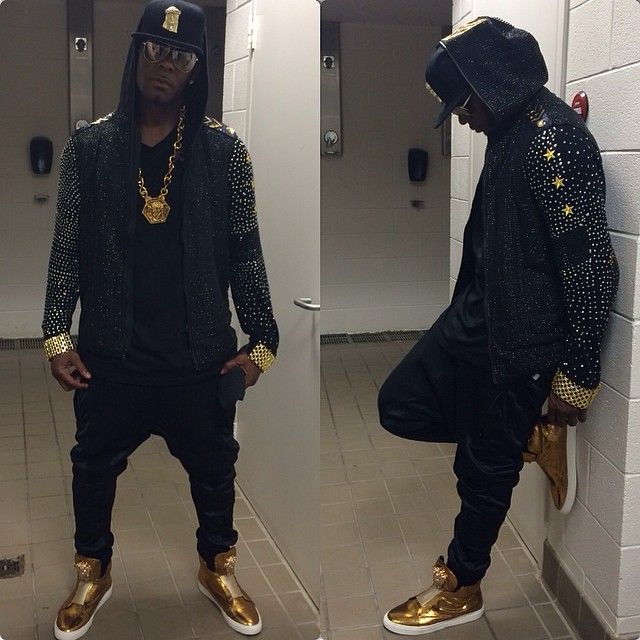 R. Kelly has something big coming for his fans in the upcoming weeks. The "Happy People" singer who is currently on his Black Panties Tour with Tamar Braxton posted a video teaser on Wednesday about his next move with the hashtag #IamWhoIAm.
Some are suggesting that this may be a new song from his upcoming "White Panties" album or something entirely different.
What do we know, so far? Kelly will release a new greatest hits collection called The Essential on May 19.
The R&B legend is also working on music for the James Brown biopic that will premiere in August.
There is also the idea that he will embark on two other tours before the end of the summer.
What do you think, this is all about?
May 1, 2014 update: here is part two of R. Kelly's new promotional campaign.