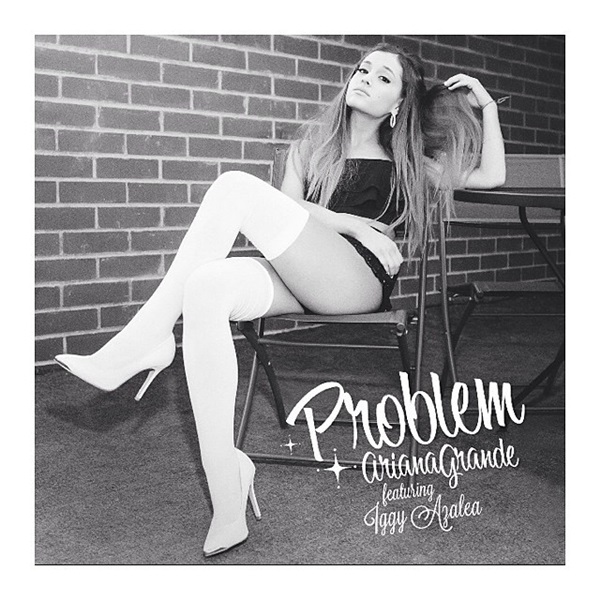 Ariana Grande is ready to move on, so she telling her lover that she is better without him on "Problem," her new single that features Iggy Azalea and a very discreet Big Sean who can be heard on the background.
"Problem," is taken from the pint-sized vocalist upcoming sophomore album that will be out later this year.
The track is fire and could make some damages on the charts this summer. It's already slaying iTunes where it hit number 1 after its release.
Azalea delivered an interesting verse that has some wondering why her album New Classic was not better. Iggy is hot when she applies herself like she did on "Problem."
We hope that she will continue on this path.
May 1, 2014 update: Ariana Grande performed "Problem" at the 2014 iHeartRadio Music Awards on Thursday.