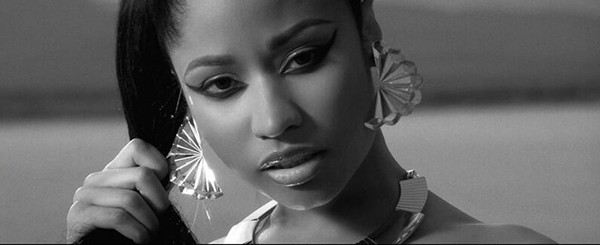 Nicki Minaj's new music video "Lookin Ass Nigga" off her upcoming Pink Print album is fiyah. Is it hot enough for you?
Is she the GOAT when it comes to female hip hop?
Minaj who recently made her acting debut in the comedy The Other Woman starring Cameron Diaz and Kate Upton wants to take things back to the roots of hip hop music on her next record.
The "Super Bass" femcee has drastically changed her appearance for the new project, getting rid of her blonde wigs and by embracing her long natural black hair.
This new hot look is much closer to what rap fans who knew her before her big break fell in love with.
What do you think?