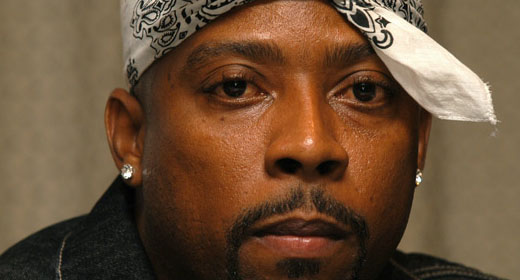 Legendary West Cost rapper and singer Nate Dogg (born Nathaniel Dwayne Hale) died on Tuesday in Long Beach, California from complications related to his 2007 and 2008 strokes.
Nate Dogg was mostly known for his cameos on hip hop classics like Dr. Dre "The Next Episode" and Warren G "Regulate."
His last album Nate Dogg was released in 2008. A posthumous record composed of previously unreleased materials reportedly called Nate Dogg: It's A Wonderful Life is said to be in the works. No official release date for the project has been given as yet.
Dogg can be heard on Warren G's "Party We Will Throw Now" featuring The Game, you can watch the video for the song below.
Rap stars from Eminem to 50 Cent and The Game paid him homage via statements.
Nate Dogg was 41.